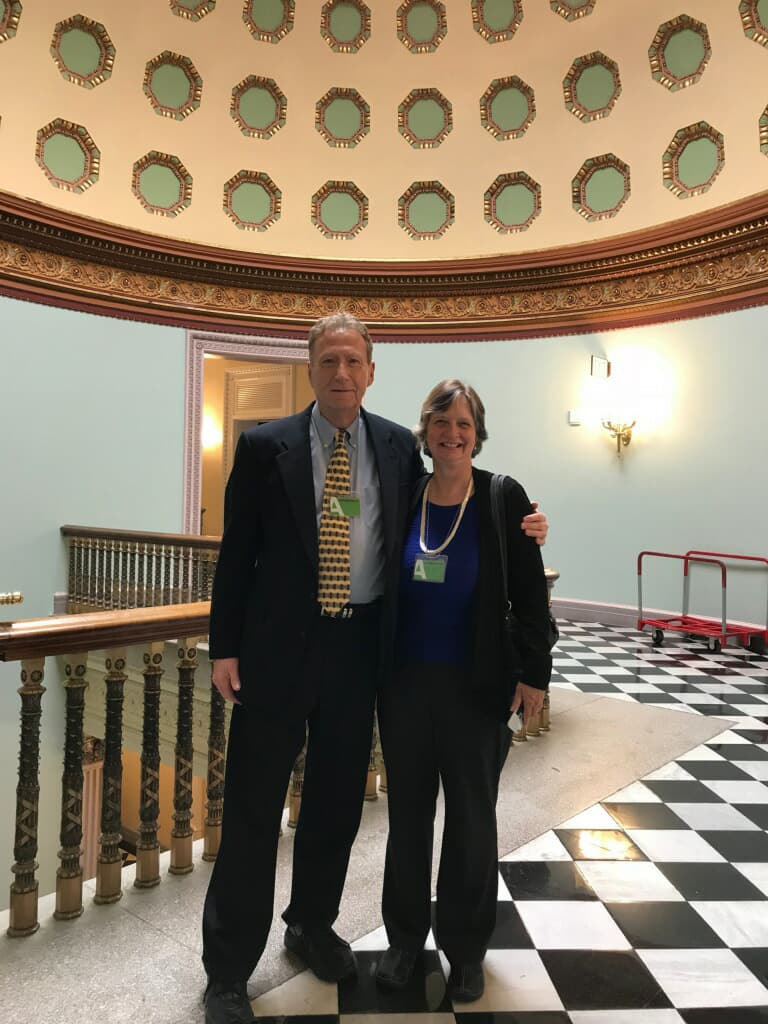 SMRP Discusses Grid Reliability During Second Fly-In of 2018
JUNE 12, 2018 | WASHINGTON D.C.
The Society for Maintenance & Reliability Professionals (SMRP) was back in Washington, D.C., recently to meet with members of the U.S. Administration, congressional leaders and federal agency officials to discuss SMRP's expertise in smart grid reliability.
During the two-day fly-in on May 22 and 23, SMRP Smart Grid Working Group Chair Alan Ross and Outreach Director Nancy Frost, PhD, CMRP, led SMRP's government relations staff in meetings with the White House Domestic Policy Council, the U.S. Senate Energy Committee on Natural Resources, the U.S. Department of Energy's Office of Electricity Delivery & Energy Reliability, and the Occupational Safety and Health Administration (OSHA).
SMRP members provided counsel and expertise for maintaining secure, resilient and reliable energy infrastructure in the U.S. Discussions also included how SMRP's members are vital to maintaining electrical systems through sound reliability practices. 
"Our February fly-in was so successful that we dedicated another set of meetings solely to SMRP's
Smart Grid Working Group and its key initiatives, allowing us to focus on a sector that is highly relevant within the Administration, Congress and federal agencies," said Devin Sears, SMRP's government relations director. "As a leading voice for the maintenance, reliability and physical asset management profession, it's important that SMRP continues to advocate, partner and share our grid reliability expertise with key policy influencers." 
Members of SMRP's government relations program recently participated in the 6th annual National Infrastructure Week, a national week promoting investment in U.S. infrastructure. To learn more about SMRP's working groups, subject matter experts and advocacy efforts, visit smrp.org/government-relations.
New International Training Dates Added
June 1, 2018 | TALLMADGE, OHIO
We recently added three more dates to our 2018 international course offerings. Due to demand we will be visiting Yogyakarta, Indonesia; Abuja, Nigeria; and Frankfurt,Germany.
SDMyers offers transformer maintenance courses in English and Spanish at locations across the world. This year we are adding the following courses to our schedule:
Yogyakarta, Indonesia. Transformer Management Essentials (3 day course) August 6-8, 2018.
Abuja, Nigeria. Principles of Transformer Maintenance (2 day course) August 21-22, 2018.
Frankfurt,Germany. Advanced Transformer Management (4 day course) and Inspection & Sampling of Fluid-Filled Transformers (4 day course) October 8-11, 2018.
Whether you choose to attend one of our international classes, or you decide to bring a training team into your organization, know that the information you receive from us has helped reliability practitioners across the globe deal with transformer maintenance issues safely and effectively.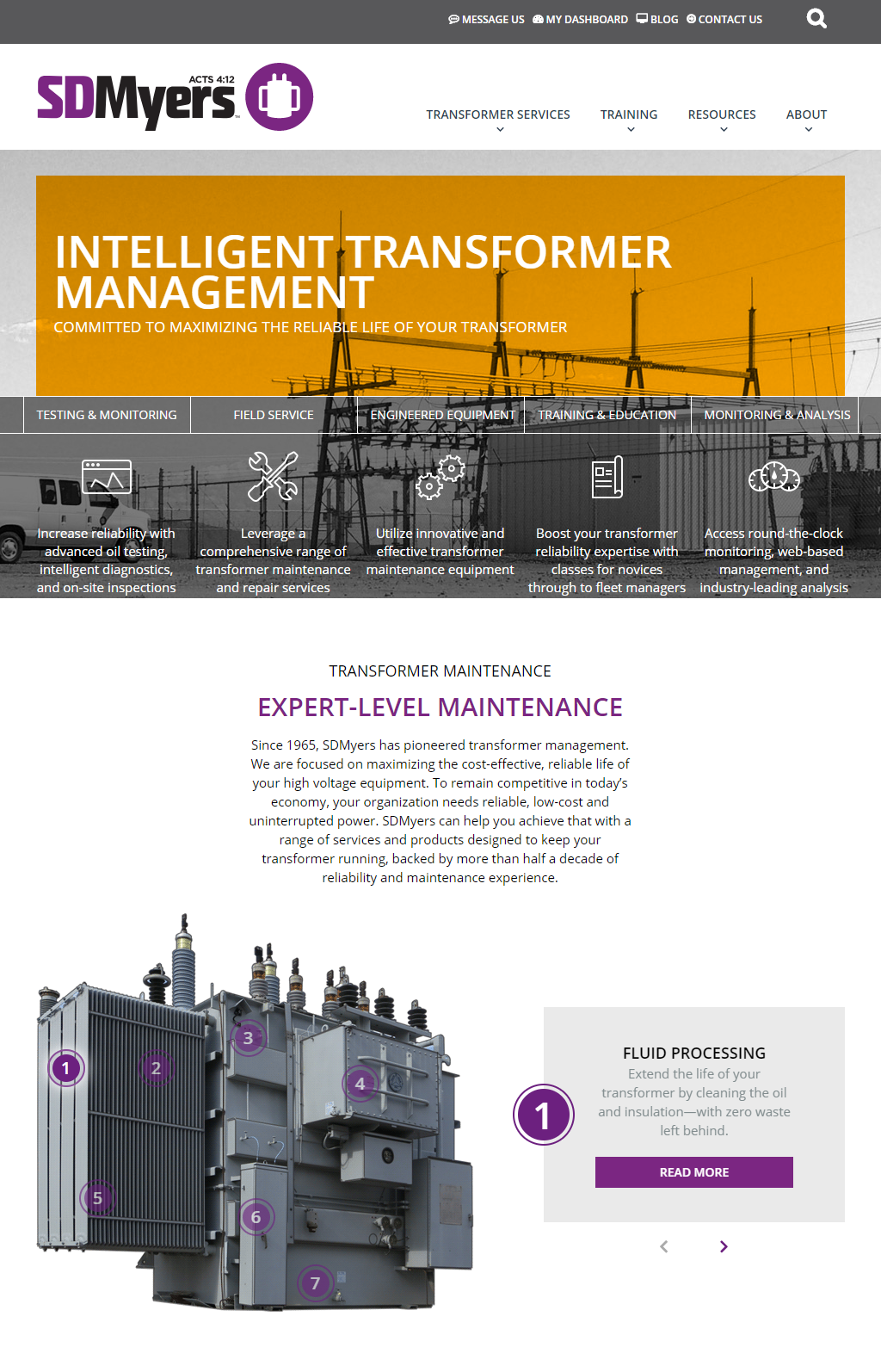 SDMyers Launches New Website
May 15, 2018 | TALLMADGE, OHIO
SDMyers launched a new website this Spring that highlights the company's extensive range of transformer maintenance services, presents their diverse line of specialized engineered products, and showcases their workplace culture.
This is the fifth edition of the website, which sees content completely overhauled and redeveloped with user experience in mind. Navigation has been simplified to make it easier to find individual pages, content has been rewritten to make it easier to digest and understand, and video has been used throughout to help explain some of the more complex aspects of the company's business.
SDMyers offers comprehensive transformer maintenance training, and the section of the website that displays courses has been revamped to make the information easier to understand. Registering has been simplified, and customers can now sign up for classes in fewer clicks than before with registrations made within the SDMyers website itself.
The new site includes several interactive elements, including new opportunities for visitors to explore transformer services, read up on research, and discover more about transformer management. Visitors can even test their own transformer expertise with a 60-question Transformer IQ Quiz, which offers advice on what classes to take based on the score.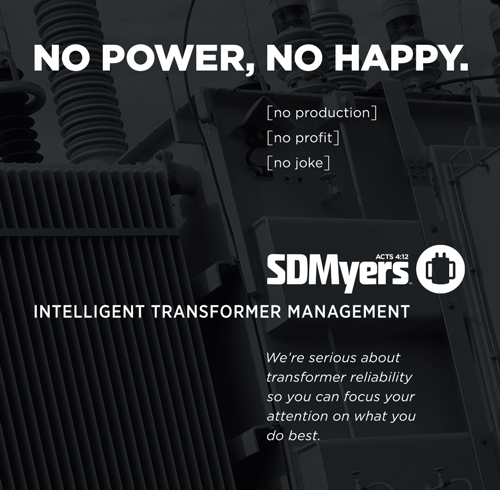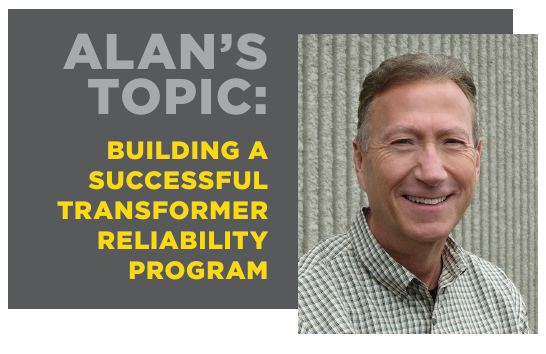 SDMyers to Present and Exhibit at RELIABILITY Conference 2018
April 15, 2018 | TALLMADGE, OHIO
We are delighted to be an integral part of this year's RELIABILTY Conference. Come and say "hello" to us during the expo, check out our presentation on Tuesday,  and test yourself with our online quiz. We've so much to share with you. Let's talk.
Transformers in industrial applications are incredibly important. They power production lines, critical equipment, and entire industrial operations. If a critical unit fails, the power goes down immediately and brings everything to a halt. SDMyers is here to help you not only avoid unplanned outages, but also create a culture of reliability around transformer management that will keep your operation running smoothly, efficiently, and cost-effectively. 
Catch Alan Ross's talk on Tuesday for insights on transformer reliability
This year Alan Ross, our Vice President of Reliability, will present on how to build a best practices reliability culture in your organization. Alan's examples will focus on high-voltage power system maintenance, but the subjects are broad enough to apply to most aspects of reliability. Alan's talk will cover how you as a reliability professional can define the exact reliability culture you want to create, gather support from leadership, understand the changing demographics of the workforce, and define what a "best practices" and "reliability culture" looks like. You can catch Alan's talk, "Building a Successful Transformer Reliability Program," between 2 p.m. and 2:45 p.m. in room Sonoma D on Tuesday, April 24.
Take the Transformer IQ Quiz and see how your reliability knowledge stacks up
Do you know your power factor from your Karl Fischer? Your Roger's Ratio from your Duval Triangle? Test yourself of all aspects of transformer reliability by taking our new Transformer IQ Quiz, available online right now. This 60-question multiple choice quiz was compiled by experts at SDMyers, and it can help you find gaps in your transformer knowledge. It can even suggest course tracks based on the amount of questions you get right. And if you're already a transformer expert? Get your team members to take it and find out what training they might need to boost their Transformer IQ—and your reliability program.
Join us in Houston this May for The Electric Power Reliability Summit 2018
We are sponsoring a new conference—the Electric Power Reliability Summit—on May 16 and 17, 2018 in Houston, Texas. This is a forum for reliability practitioners, created by reliability practitioners, with a focus on practical solutions. You'll identify industry best practices, evaluate yourself and your current high voltage reliability plan against those practices, and discover practical ways to close that gap in knowledge. Most importantly, you'll walk away with a game plan. The summit will feature ReliabilityWeb's own Terry O'Hanlon, SMRP Chair Dr. Howard Penrose, and a whole host of industrial reliability leaders from all over the US giving talks, leading panels, and participating in workshops. This is the inaugural event and an excellent opportunity to get ahead of the current trends.