Degassing & Vacuum Processing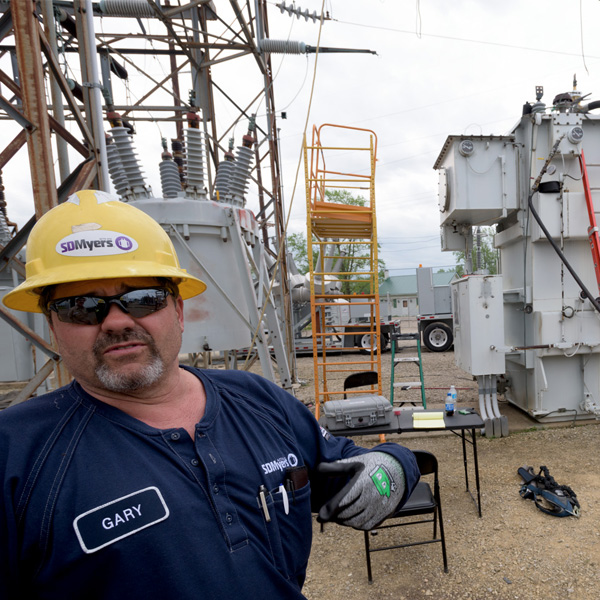 Prevent Costly Downtime With Transformer Degassing
SDMyers can help prevent potential hazards and downtime caused the the buildup of combustible gases in your transformers. When test results indicate the presence of combustible gases in your transformer oil, degassing can remove them and restore your unit to its optimal performance level.
Fix the symptoms. Find the cause.
While transformer oil purification through degassing will not fix the underlying issue, it is necessary to address the symptoms with electrical testing, inspection and repair. With more than 50 years of experience with state-of-the-art degassing equipment, our on-site transformer repair services effectively and efficiently get your transformers back to specification.
Maintenance without the interruptions
Degasification can be performed on an energized transformer so you can eliminate the need to shut down during maintenance. The process involves pulling oil from the transformer to the degasification unit where it is heated, vacuum degassed and filtered. The transformer oil purification process is complete when oil quality meets OEM, IEEE, IEC or other applicable standards.
Safety and quality come first
Get in Touch with a SDMyers Specialist
With billions of gallons of oil processed, you can rely on SDMyers for quality degassing processing. To learn more about on-site transformer repair services, contact an SDMyers specialist.
Call Today: (330) 630 7000