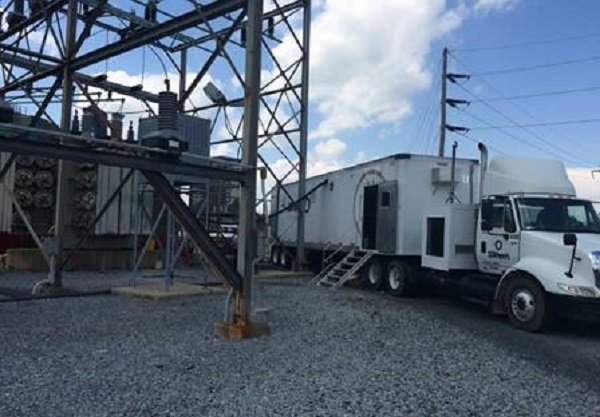 Protecting your transformers from oxidatioN
Heat, moisture and oxygen cause oxidation. Oxidation creates acids and other damaging byproducts that attack and weaken the paper insulation. Our hot oil cleaning process removes oxidation decay products by recirculating clean hot oil through the transformer using our proprietary recyclable filter media.
Prevent irreversible damage with oil cleaning
It is important to address the need for the hot oil cleaning service early to limit the damage to the solid insulation and arrest the aging process. Once the life of the paper is lost, it cannot be restored.
Performed by experts for the best results
Responsible equipment operators must have adequate instrumentation and quality test equipment on-site to ensure the oil and paper are thoroughly cleaned. Accurate processing will prevent any further damage to the paper quality for years after the hot oil cleaning process has been performed.
Having trouble viewing this YouTube video, please watch on Vimeo.
Extend the life with transformer oil cleaning
Hot oil cleaning does more than clean the oil. It cleans the insulation. Not all hot oil cleaning is the same. SDMyers has a proprietary process which is proven to extend the life of the transformer.
Our recyclable filter media means no waste left behind
Our hot oil cleaning process can be performed energized or de-energized
Extends the life of your transformer by removing oxidation
Get In Touch
TAKE CONTROL OF YOUR TRANSFORMER RELIABILITY
Have a maintenance question? More than half a century of transformer maintenance experience is a click or a call away. If transformer reliability is your responsibility, we're ready to collaborate with you and keep your operation running.
Call Today: (330) 630 7000