Transformer Training for Reliability and Maintenance Professionals
Discover a range of transformer management classes to strengthen your ability to manage and maintain a reliable electric power system. Increase your expertise as an electric power reliability professional.
Training courses are offered by Electric Power IQ and are available with relevant industry credits. There are classes available for electrical, compliance, safety training, and technical skill development.
Know what you're looking for?
Browse more than 150 live online and on-demand training courses.
Not sure where to start?
Test your transformer knowledge and get training recommendations.
Have questions about a course?
Finding the right course doesn't have to be complicated. We can help.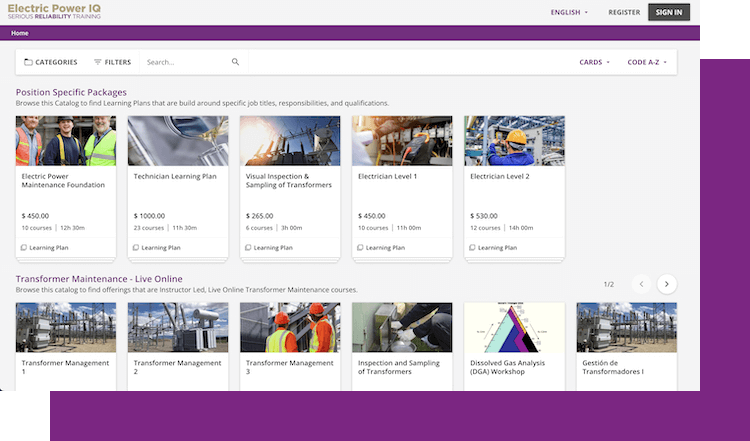 Industry-best training for anyone who manages or maintains an electric power system. Electric Power IQ has trained over 32,000 professionals and leaders in electric power reliability.
Virtual Instructor Led & On-Demand Courses
150+ Training Course Options
Earn Learning Credits (CEUs, PDHs, CTDs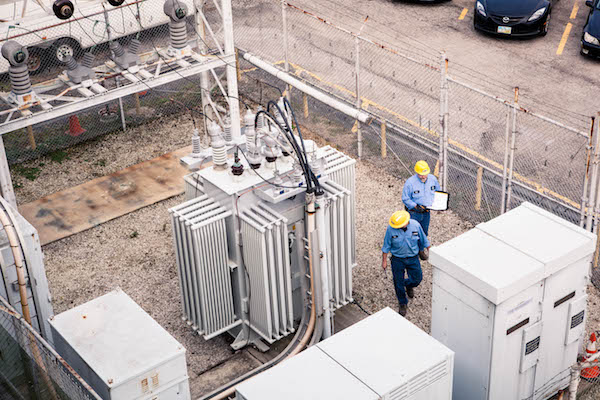 Keep your operation energized
Your entire operation relies upon uninterrupted power. Electric power systems, and particularly transformers, can have a reliable life that is measurable in decades. The key to extending transformer life is the knowledge and understanding needed to keep them healthy, dry, and functioning correctly. Master the theory and skills needed to keep your operation running—without downtime.
Become a relied-upon reliability expert
As maintenance and reliability procedures become more and more sophisticated, it is essential that the electric power system is properly cared for. Without power, everything else you do to keep your facility functional quickly becomes redundant. The discipline of electric power reliability is growing, and this is your opportunity to learn how to become an industry professional and an expert in the field.
featured Training courses
Transformer Management 1, 2, and 3
The Transformer Management training course series begins with a strong foundation for those who are in any way responsible for transformer maintenance and culminates with the education needed for complete system management. Students learn about transformers, oil and electrical tests, maintenance principles, and electric power reliability through transformer lifecycle management. Each Transformer Management course earns industry training credits and certification.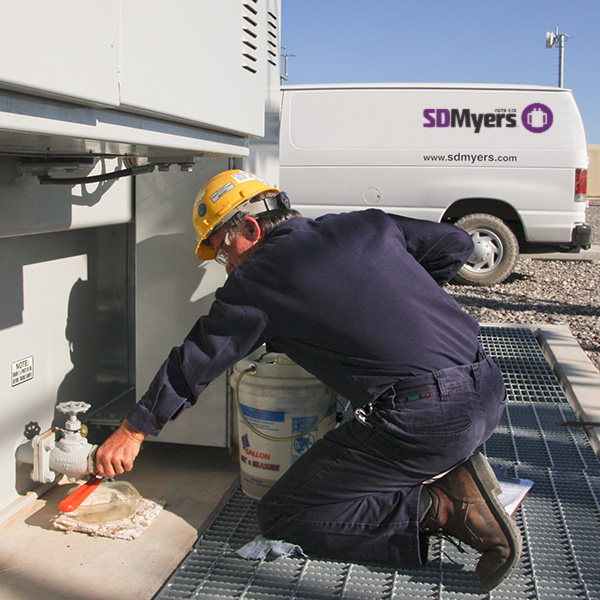 Position-specific Training packages
Electric Power IQ has recently added curated training courses for specific roles and responsibilities. Select a group of classes below based upon your position.

Electric Power Maintenance Foundation
View Courses ›

Technician
View Courses ›

Visual Inspection & Sampling
View Courses ›

Electrician Level 1
View Courses ›

Electrician Level 2
View Courses ›
Taking a training course with Electric Power IQ is easy...





Register online for your course

Attend your training and earn credits

Transform your knowledge into power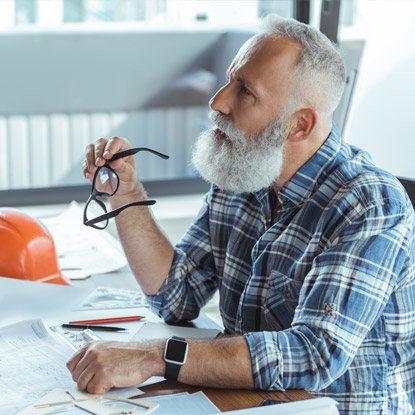 HEAR FROM COURSE PARTICIPANTS
"These presentations get better and better and build seamlessly upon each other! Awesome series! Really appreciate the time to educate us on those things outside that hum everyday."
"Great team. Lots of beyond class help. I recommend these transformer experts."
"Great class and instructor. I will suggest to my management to continue using SDMyers training for our other engineers and techs."
"Great presentation. The inclusion of the rainbow sheets really brought all 9 courses together and helped with the overall experience. Was a good way to tie in what we learned all together."
Credentials & Certifications


NETA (the InterNational Electrical Testing Association) offers EPIQ students CTDs upon completion of certain courses and training modules.


EPIQ students are eligible to receive CEUs from our partner Kent State University.


EPIQ students receive training completion certificates and, on select course paths, industry-recognized certification.
Frequently Asked Questions
Who should take training from Electric Power IQ?
Our courses are designed for those who manage, maintain, or monitor electric power systems, including managers, technicians, reliability engineers, electricians, and maintenance personnel. With over 150 courses, we have something for anyone who works in or around electric power systems, transformers, or substations.
Can my employees or coworkers attend together?
Yes, but each attendee must register individually. We encourage teams and coworkers to attend the same courses to grow in knowledge together. However, learning credits (CEUs, CTDs, and PDHs) and certifications are applied to the individual, not the group. For managers looking to train their teams, contact us to tailor fit a training program or bundling options for your organization.
What software do I need to take a live online class? 
Technically, none. We use Adobe Connect, which students can access the classroom through a browser window such as Google Chrome. Adobe Connect also offers a free downloadable app, which we encourage our students to use for an optimal learning experience.
What is the difference between "live online" and "on-demand" courses?
Live online courses are scheduled classes at a specific date and time but are attended virtually. These virtual instructor-led courses are provided to help professionals minimize travel time and costs but still benefit from live instruction. On-demand courses are different in that they are pre-recorded modules that can be taken at your convenience on your time.
COntact us
Have questions about a course? We can help.
Please fill out the form below, and one of our expert training advisors will contact you to answer any questions and help you tailor a training program to suit you and your organization.