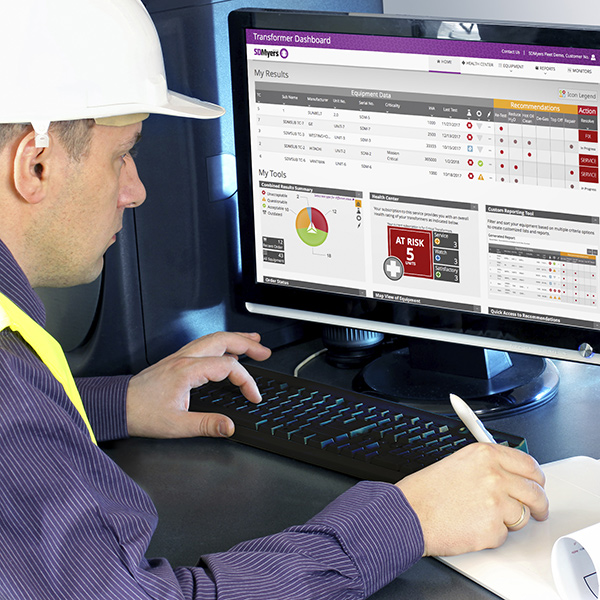 from data to knowledge. from knowledge to wisdom
YOUR SUCCESS IS OUR FOCUS
We are the only transformer management company to provide you with recommended solutions for problems detected in your testing results.
an expert approach to reliability
TRUSTED AND INFORMATIVE
Our experienced transformer maintenance and chemical process experts will help you make informed decisions regarding your transformer maintenance. We know how to turn transformer diagnostic data points into meaningful recommendations.
get the info you need with transformer dashboard
WEB-BASED REPORTING
Our customers use Transformer Dashboard for trend analysis and to view recommendations and warnings, but at the heart of our operation is decades of human expertise. We draw upon test results, historical data, industry experience and research to diagnose your transformer.
creating a smart maintenance strategy
ACCURATE DIAGNOSTICS
For more than 50 years, SDMyers has perfected transformer maintenance,

sampling

 

, and diagnostic service processes. We treat each one of our thousands of samples as an individual snapshot that's loaded with valuable information. Our experts will then provide you with an accurate interpretation to plan a cost-effective maintenance strategy that's available to your on your Transformer Dashboard.
Get in Touch
FIND YOUR CUSTOM SOLUTION
Contact a transformer maintenance specialist today to find your custom diagnostic services solution.
Call Today: (330) 630 7000