Given freely, available to all....

In 1965, Stanley D. Myers founded SDMyers and based the company upon Biblical values and the truth of God's Word. He chose Acts 4:12 as a part of the logo of the company to share that "Salvation is found in no one else, for there is no other name under heaven given to men by which we must be saved." That name is Jesus Christ, the Son of God, who said of Himself, "I am the way and the truth and the life. No one comes to the Father except through me" (John 14:6).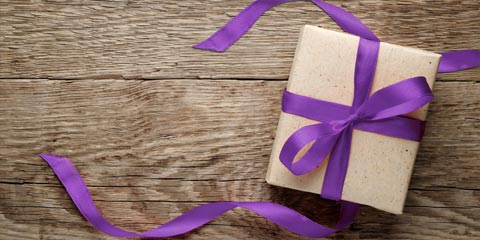 Saved?
You may ask, "Why do I need saved?" In Romans 3:23, the Bible tells us that "all have sinned and fall short of the glory of God…" So, our sin causes a broken relationship between us and God. The amazing thing is that God created you, loves you, and wants to have a relationship with you forever. So, how do we restore that relationship? The verse goes on to answer that question, "…all are justified freely by His grace through the redemption that came by Christ Jesus. God presented Christ as a sacrifice of atonement, through the shedding of His blood—to be received by faith."
Said another way, "For the wages of sin is death, but the gift of God is eternal life in Christ Jesus our Lord" (Romans 6:23). You see, "God so loved the world that He gave His one and only Son, that whoever believes in Him shall not perish but have eternal life" (John 3:16).
How?
The Bible says that if you "confess with your mouth, 'Jesus is Lord,' and believe in your heart that God raised Him from the dead, you will be saved. For it is with your heart that you believe and are justified, and it is with your mouth that you confess and are saved" (Romans 10:9-10).
What now?
Once this occurs, according to the Bible, you are now considered a "new creation…the old has gone and the new is here" (2 Corinthians 5:17). This is what it means to be "born again" into the family of God. You are now considered an adopted son or daughter of God, "heirs of God and co-heirs with Christ" (Romans 8:17). We are then to produce fruit in keeping with being a part of God's family, which is "love, joy, peace, patience, kindness, goodness, faithfulness, gentleness and self-control" (Galatians 5:22-23).
The Gift Metaphor
God has shared that in order to enter heaven and spend eternity with Him, we must be perfect. Likely, everyone would admit that we are not perfect and, no matter how hard we try, we will never be perfect. So, where does that leave us? The answer is in a gift. What if "perfect" was a gift and all that you had to do was accept that gift?
Let's imagine receiving a gift for Christmas. In fact, it was the best gift you could ever imagine, something you have always wanted, given by someone who loves and cares for you more than anyone you know. Now, what if the gift was given and you never received it or opened it? First, it wouldn't do you much good. Second, how do you think the gift-giver might feel? However, what if you did receive it and opened it, with all of the excitement and appreciation due this most extraordinary gift? That gift of "perfect" allowed your eternal relationship with God to be restored because now God sees the perfection of the gift instead of your sin. Then, after having opened the gift, what would be the natural response to the one who gave it to you? You would probably give them a big hug and say, "Thank you!" Of course the gift is Jesus Christ and the "thank you" is the way of the rest of your life.
So, have you accepted the Gift of Grace? If not, what are you waiting for?
We pray that you will consider this Gift of Grace, given freely, and if you have questions or want to tell us that you've accepted this gift, please contact us at GiftofGrace@sdmyers.com.