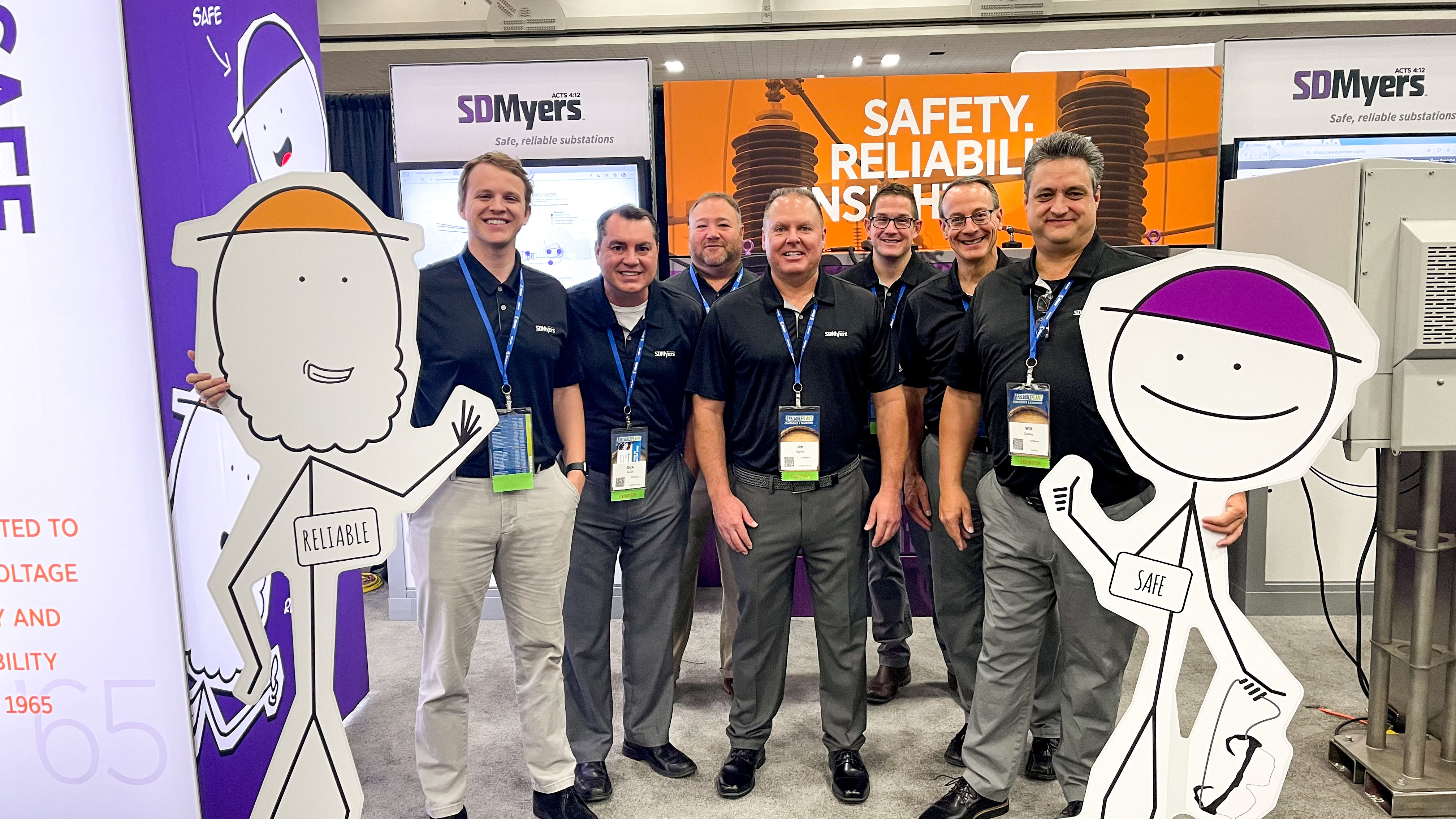 The Safe & Reliable Road Trip 2021
As in-person attendance restrictions ease up and the annual conference season gets underway in earnest, SDMyers took the opportunity to introduce two brand new members of the team to the crowds at the Reliable Plant conference in Louisville, Ky.
The new technicians are a pair of two-dimensional spokespersons for substation safety and substation reliability—named Safe & Reliable, respectively—and they greeted visitors to the SDMyers booth to kick off conversations surrounding electric power reliability in industrial and commercial substations.
Safe & Reliable have featured in several educational videos for SDMyers, but this is the first time they have made an "in-person" public appearance.
SDMyers also unveiled a new educational tool that features a full-size substation equipment cabinet. Each asset within the cabinet has a simulated fault that can be detected either by observation or with infrared or ultrasound detection equipment.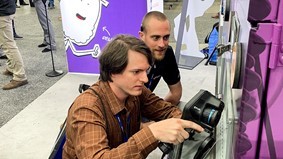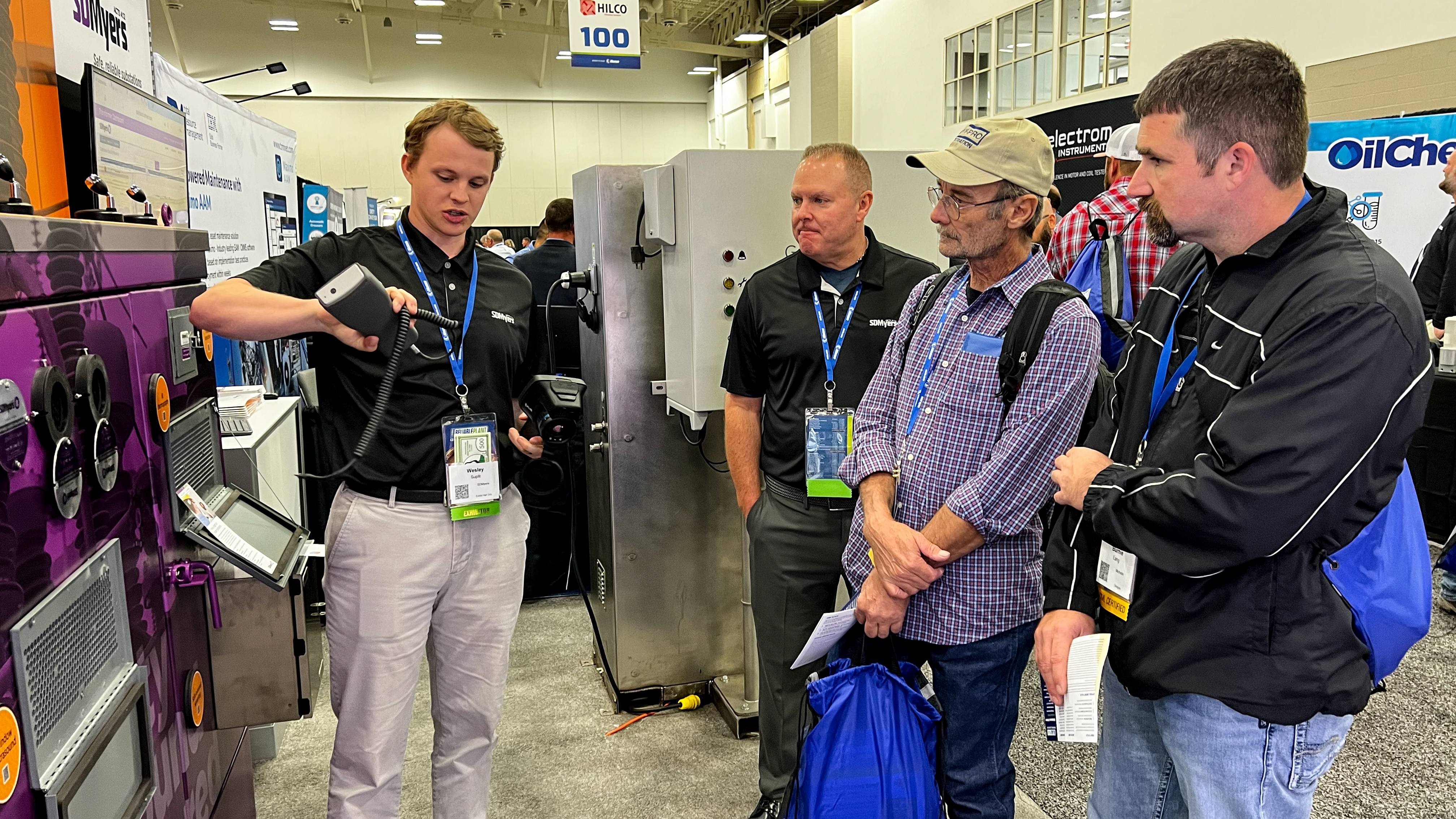 "Substation reliability is all about information," said Dean Sumner, substation specialist at SDMyers. "This tool shows you how you can use tried and tested detection methods like IR and ultrasound in addition to what you see and hear to discover faults and take the action needed to keep your equipment healthy."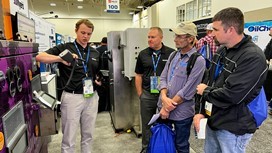 The cabinet includes mockups of switchgear and transformer components, viewable through a series of infrared viewing windows and ultrasound ports. These safety devices allow equipment to be tested thoroughly without opening the cabinet doors. Also attached to the cabinet is a SampleSafe™ external liquid sampling point.
The booth also contained multi-gas transformer monitoring systems and a demo of the SDMyers Transformer Dashboard™, which allows for cloud-based transformer monitoring and data analysis.
Immediately following the conference, Safe & Reliable headed west to St. Louis, Mo. to the SMRP conference where they will continue to welcome and educate electric power reliability professionals on substation reliability.
For more information on the equipment highlighted at the shows, visit https://www.sdmyers.com/transformer-services/maintenance/equipment/#irwindows. To learn more about substation reliability from Safe & Reliable, check out their videos here.
October 25, 2021