Transformer Dashboard Premium®
SDMyers has combined popular features of Transformer Dashboard® with four premium features to create the most powerful and dynamic transformer management tool in the industry. In addition to the standard functionality of the newly upgraded Transformer Dashboard, a Premium subscription gives you immediate access to tools that will give you more insight into the overall health of your entire fleet.
HEALTH CENTER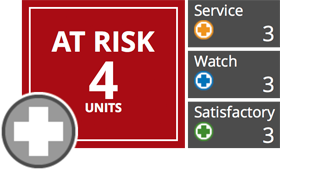 Prioritize maintenance and take
control over your reliability plan.
COMPARISON TOOL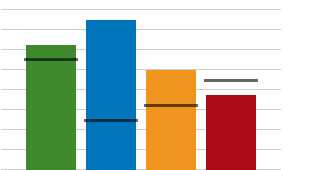 Compare your data and contextualize the health of your equipment alongside similar equipment in your industry.
DATA EXPORT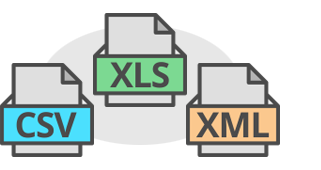 Download your data in several formats to fit the way you work.
FLEET VIEW
For larger fleets, organize your equipment and assign regional responsibility, so reports reach the correct contact—automatically.
Health Center
Prioritize maintenance tasks and take control of reliability. Does an unacceptable test result mean that your transformer is at risk of failure? Health Center provides a definitive answer to the overall condition of each transformer in your fleet, prioritized by level of risk. We have developed an intuitive four-level rating system that allows you to assess the health of your equipment at a glance:
At Risk — These transformers require immediate attention.
Service — These transformers are in need of service, retesting or further evaluation.
Watch — These transformers need more frequent testing and continued observation.
Satisfactory — These transformers currently require normal annual testing.
COMPARISON TOOL
Contextualize the health score of your equipment. The Comparison Tool allows you to compare your transformers with other similar pieces of equipment in your industry using the world's largest database of transformer test data. A recent SDMyers survey showed that 85 percent of our customers use comparative data when planning maintenance.
This tool offers access to our entire 50-plus years of transformer test results. Leverage five decades of data to make better maintenance and reliability decisions.
Thousands of transformers. Millions of data points. Compare your electrical power assets based on:
Manufacturer
Voltage class
Application
Fluid type
Industry
DATA EXPORT
Reports delivered instantly in the format you need. Download your test data into different formats, including csv, xml, and others. We know that you utilize a variety of systems among users when analyzing your data. SDMyers makes that transfer seamless and works the way you do.
FLEET VIEW
Organize your equipment and assign responsibility. Is your organization or facility organized into multiple areas of responsibility? With Fleet View, we work with you to create a hierarchy of every facility or piece of equipment and assign unique responsibility centers so that alerts, email, and reports reach the proper contact in the proper region automatically.

MORE INFO
Subscription plans to suit your reliability needs
As a Transformer Dashboard Premium subscriber, the condition evaluations you receive will enable you to compare your risk and take quick, decisive action. Have greater peace of mind in knowing the status of each unit and plan your maintenance tasks more selectively and more accurately.
See pricing and terms
GET PRICING & SUBSCRIPTION INFORMATION
Transformer Dashboard Premium provides you with more detailed analysis of your test results through further access to our data, knowledge, and expertise.