Find out how to avoid mistakes that jeopardize productivity, profits, and lives.
Complete this form now and immediately download the 12-page guide for free.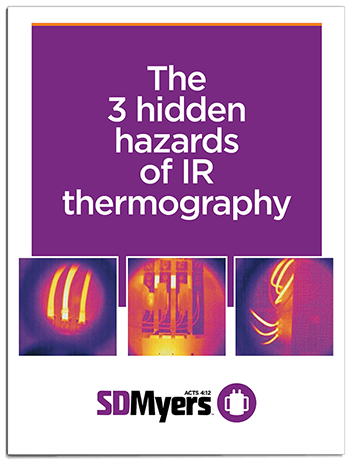 The 3 Hidden Hazards of IR Thermography
This guide covers the three most significant hazards facing all technicians who perform IR inspections on electrical equipment.
Exactly how many man-hours you're wasting with each open-panel inspection
Exactly what those man-hours mean in real dollars lost
Exactly how dangerous those inspections can be
IR thermography is the non-contact inspection technology that is quickly becoming a must-have for electrical component inspections. These inspections can prove extremely dangerous to your personnel and to your organization's bottom line.