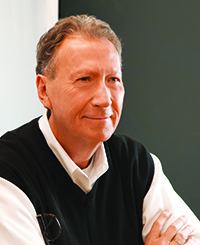 SDMyers' VP of Reliability Alan Ross will present at NETA PowerTest 2019 on March 11, 2019
Grapevine, Texas
SDMyers' VP of Reliability Alan Ross will be presenting at NETA PowerTest 2019 on March 11-15, 2019, in Grapevine, Texas. His presentation will be on "A reliable plant is a safe plant" and will take place March 11 as part of the electrical safety technical presentations.
The number of deaths of maintenance (and testing) workers in the U.S. is almost 10 times greater than the number of deaths of first responders like police and firefighters, based on OSHA data.
This presentation will look at safety from the perspective of maintenance and reliability, and the NETA professional as someone who is in the high-risk category, especially when it comes to electrical system testing. Alan will present several examples of how reliability principles and practices, when applied correctly, can lead to a significant increase in safety. Vice versa, poor reliability practices can lead to much more unsafe conditions.
Just one example: A recent updated NFPA 70E regulation on arc flash and blast have brought conflicting, and often confusing, information on when it is safe to test cabinet transformers, which led one company to decide that they should never be chemically or electrically tested under any conditions. We'll present a better way to test and maintain the units while increasing the safety of staff, along with several additional cases where testing, maintenance and reliability have all led to a safer facility.
Additionally, Alan was in Washington DC, where the Society of Maintenance & Reliability Professionals was just announced as a new OSHA Alliance Partner, a significant event for both organizations, and he will present the strategic initiatives of that alliance, which is the beginning of the integration of reliability and maintenance best practices, and how Body of Knowledge (BoK) are being re-examined from an OSHA mindset. NETA can play a role in that partnership as we understand how safety and reliability can, and must, work hand in hand.
March 11, 2019