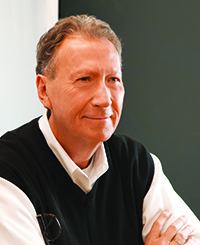 SDMyers' VP of Reliability Alan Ross to present on power system reliability at MARCON 2019
Knoxville, Tenn.
SDMyers' VP of Reliability Alan Ross will be presenting "Culture Change Requirements for Implementing Power System Reliability in Industrial and Commercial Applications" at the 23rd-annual Maintenance and Reliability Conference (MARCON) 2019 from March 4-7, 2019 in Knoxville, Tenn.
He will present the unique barriers that must be overcome in order to change the culture from an unreliable power system to a reliable power system in both industrial and commercial applications. Utilizing case examples from metals processing, mining, paper, plastic and pipelines to medical and data centers, he will reveal the common barriers that are unique to power system reliability.
The main barriers to overcome have been identified as:
Lack of organizational recognition of the risks associated with unreliability
Lack of common standards for testing and data management
Inconsistent maintenance practices
Poor use of contractors
Reliance on "fix" versus prevent cultures
From Boomers to Millennials: A changing workforce
"TITWWHADI" culture (That is The Way We Have Always Done It)
Data chaos from the IIot versus UIot (Useful Internet of Things) unique to the power system
Once a power system is viewed through the lens of these barriers to reliability, it is clear that companies need more than a program of the day but a complete culture change. He will present a proven process for creating a reliable power system, with Director of Liability Larry Bryant's current experience implementing this process at Domtar Corporation over a multiple plant system.
March 04, 2019