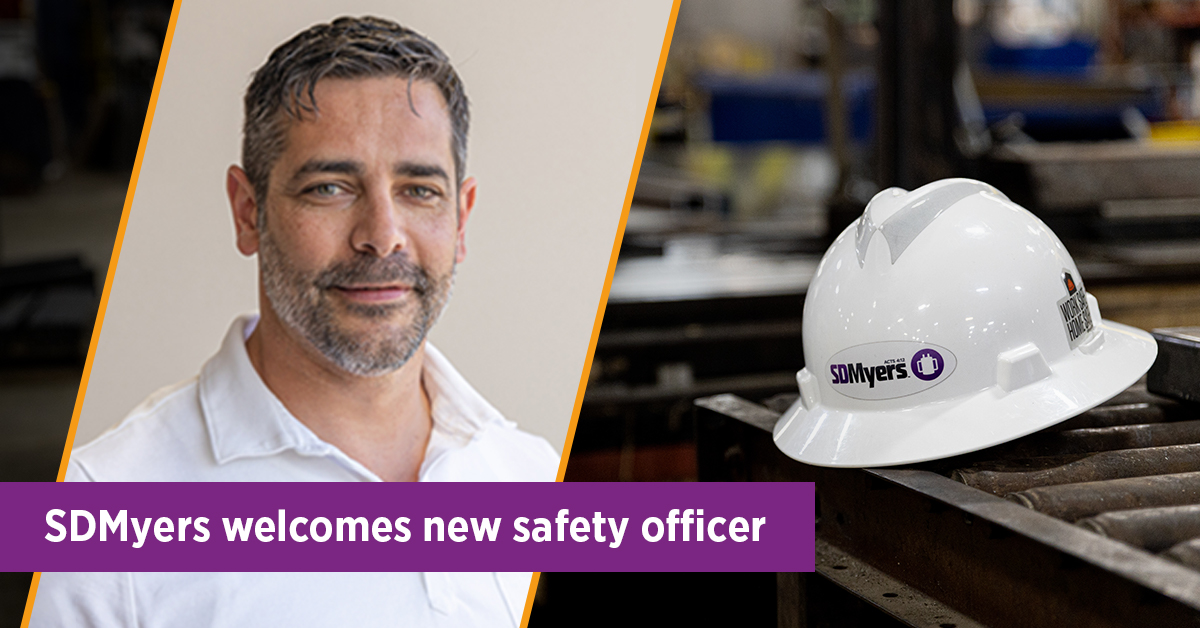 SDMyers puts a new face to safety with the addition of Tyson Abraham
SDMyers recently welcomed Tyson Abraham as its new environmental health and safety (EHS) officer. Abraham will provide technical expertise, strategic leadership, and support for the field service division where technicians work with high-voltage equipment, as well as in the company's ISO 17025-certified fluid testing laboratory and corporate offices.
In addition to performing safety audits, managing compliance, and overseeing safety training, Abraham will tackle the ever-changing safety requirements we face during these unprecedented times.
"I'm hard-pressed to think of a time in my career when safety was more at the forefront of everyone's mind," said SDMyers President Jon Bucciarelli. "As SDMyers continues to navigate the new landscape, I have full confidence in Tyson's ability to lead our teams and safety initiatives."
While the past 18-months have brought on new challenges in terms of digital safety, remote work protocols, and increased cleanliness measures, Abraham said that the core pillars of a successful safety program—communication and trust—haven't changed.
"Everyone's voice is important when you're building a culture of safety," Abraham said. "From open-door policies and weekly check-ins to simply asking how someone's weekend was, developing trust within the team is my first initiative. The rest follows."
May 26, 2021