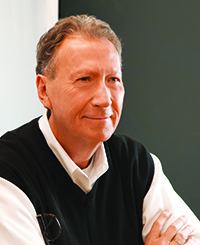 Alan Ross, SDMyers' VP of Reliability, invited as guest speaker at Omicron
June 04, 2019 | Houston, Texas
Alan Ross, SDMyers' VP of Reliability, invited to speak at Omicron's event in Houston, Texas, on June 4-5, 2019, about developing a reliability-centered maintenance program for transformers.
He will present a unique and proven approach to transformer reliability and life-cycle management viewed from the lens of the reliability professional versus asset management or reliability engineering perspectives. The distinction is important as companies address the replacement of older transformers with newer, less robust and less reliable transformers. Artificial Intelligence (AI) and Machine Learning (ML) are more than buzzwords; they are having a real and profound impact on both transformer reliability, but, more importantly, the reliability of a system.
Once a power system is viewed through the lens of reliability, it is clear that organizations need more than a program-of-the day-but, rather, a complete culture change. Ross will present a proven RCM process that addresses every aspect of transformer life-cycle management --  from design to disposal, with specific case examples that underlie the potential of an RCM and the difficulty in implementing one.
May 24, 2019